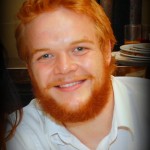 Mr. Nels Pederson
University of Minnesota, USA

My time in Thailand and at Thammasat was amazing.  For 21 years I have lived an American lifestyle with little opportunity to experience other cultures.  When I stepped off the plane in January that all changed.  I had to start over again, meet new friends, and adapt to a culture that was completely foreign to me.  Fortunately for me Thai people are amazing.  Everyone I met was there to help me and aid in easing my on boarding process.  From street vendors to fellow students if I had a question there was always someone there to help answer it.  Thammasat Business School was a gem of a school.  Teachers had high expectations for their students, but also respected individual student preferences.  Under this mentality, personal initiative ended up becoming the fuel needed for success.  I found it refreshing to attend a school that was as supportive as Thammasat Business School.  On the other side of the spectrum, Southeast Asia is an amazing area to explore.  I firmly believe that my experience would not have been complete if I only stayed in Thailand.  There is a world of opportunity just a plane flight or bus ride away, and sometimes you need to take a leap of faith and just go for it.
I would really encourage those who are challenge seekers and willing to step out of a comfort zone to go on exchange at Thammasat Business School.

Ms. Hyde Kwan 
Emory University, USA

I knew I wanted something different when deciding where to study abroad, somewhere not yet completely globalized that did not mirror the society I grew up with in the US.  Thailand did not disappoint.  While I had no idea what to expect, I would never have guessed I would meet a country with such friendly people, a product of a completely unique Buddhist culture.  The students and staff at Thammasat Business Schoolcould not have been more welcoming to exchange students.  Whether they included us in group projects or took us to dinner or tried to teach us Thai, the students and staff and Thammasat Business School really made an effort to make we felt like we were a part of the university.
Thailand is definitely the ideal place to be for the unique study abroad experience.  International internship is a special scheme that makes Thammasat Business School unique, thereby enhancing my professional experience to a greater extent.  I was selected to intern at one of the biggest companies – listed in Fortune 500 – in Thailand for a couple of months.  Given Southeast Asia's rapid economic growth, it was really exciting from a business perspective to be a part of a company that was emerging as a key player in the global market.  Just by being a part of that company, I gained invaluable experience that I would not have anywhere else.  However, the personal growth, beautiful islands, and hilarious stories, have made my experience at Thammasat Business School and Thailand better than I could have ever imagined.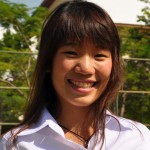 Ms. Hai Ha Nguyen 
Singapore Management University, Singapore
My exchange semester at Thammasat University is the most unforgettable experience in my student life. With a combination of a great location, excellent facilities, experienced professors and invigorating enthusiasm among fellow students, Thammasat University is truly a wonderful place to learn and to have fun. With the help of the incredibly warm and welcoming people at Thammasat, each day I spent in Thailand was a memorable day filled with knowledge, culture, fun and friendship. I am already considering applying for the International MBA (IMBA) Program at Thammasat after graduating so I can live the dream all over again.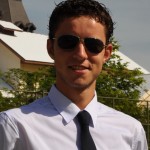 Mr. Gerbert Bos
Erasmus University, The Netherlands

My exchange at the BBA Program, Thammasat University, has given me many personal and academic benefits. Since BBA Thammasat offered a wide variety of business courses, it was very easy for me to choose the ones that most suited my interest. As for teaching methods at BBA Thammasat, team presentations were always of course requirements which allowed me to get to know more people and learn how to work with others cross-culturally. Additionally, BBA Thammasat organized many activities for incoming exchange students, so networking went automatically and as an exchange student I haven't felt alone for a minute. I would like to thank everybody at BBA Thammasat and my fellow exchange students for the amazing period I had at Thammasat University and I would definitely recommend everybody to apply for an exchange at Thammasat University.